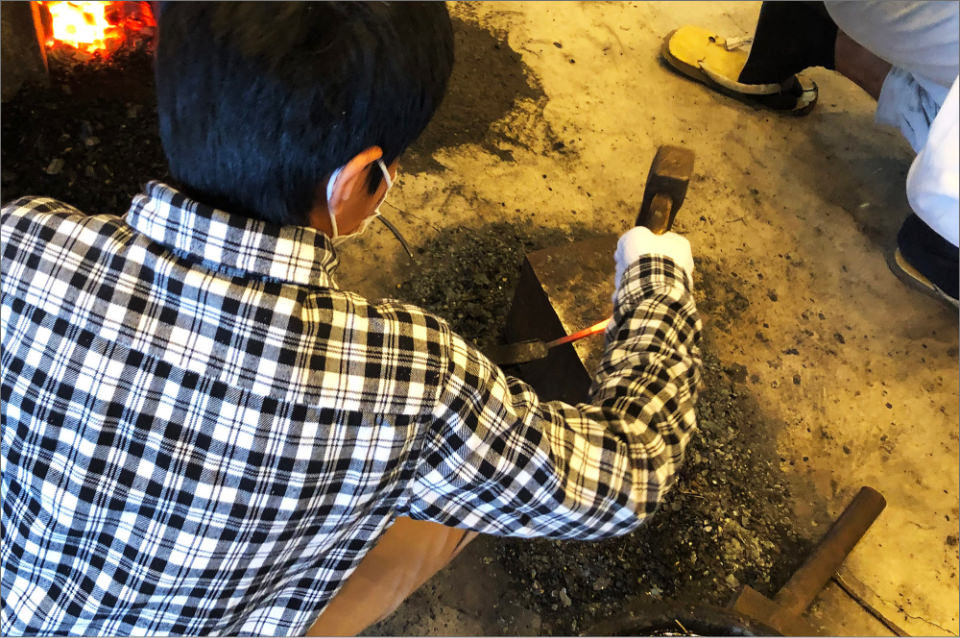 Make your own original paper knife by processing a 5-inch nail, a technique directly passed down from the 25th and 26th generation of Kanefusa Fujiwara swordsmiths. The paper knives can be taken home on the same day.
*Inquiry required.
*Reservations required at least one month in advance (2-4 persons).
*Must be in the 4th grade of elementary school or older (9 years old and up).
*Elementary school students must be accompanied by a parent or guardian.
*Cancellation fee: 30% for 7 days before the event, 50% for the day before the event, and 100% for the day of the event.