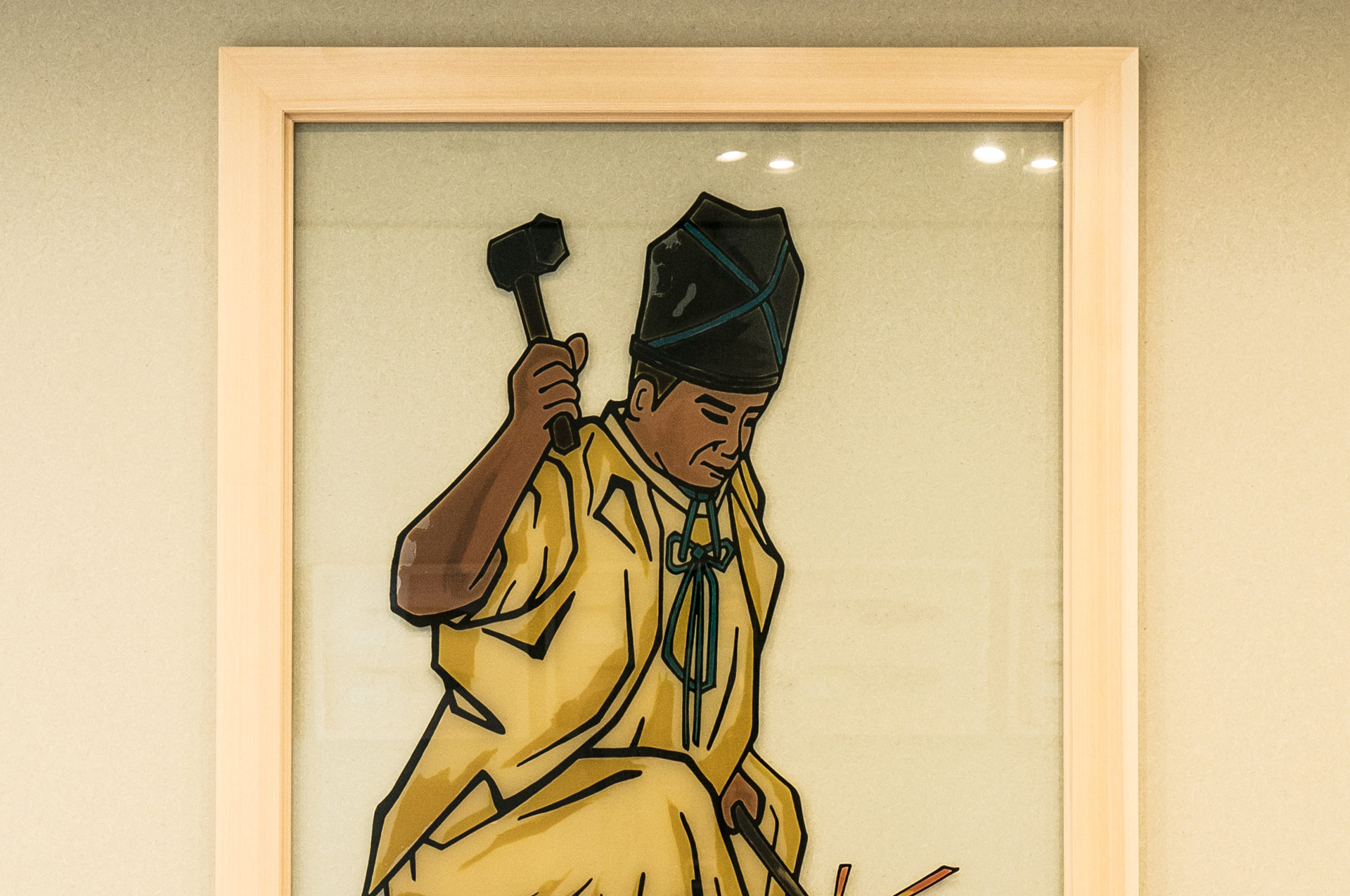 The finest knives forged by the master craftsmen of SEKI, Japan's most historic blacksmithing ctiy.
Handcrafted by the master blacksmiths of Seki, Japan, Sanshu knives are the product of 800 years of forging traditions. Seki is the country's most historic blacksmithing city, the place where Japan's legendary samurai swords were conceived. Today, the same techniques used to create those hallowed blades are now used to create the finest kitchen knives in Japan. And today, too, the essential characteristics that defined samurai swords―sharpness, precision and durability―remain the hallmarks of Seki's Sanshu kitchen knives.
Run by the third-generation owner, Sanshu creates their fine knives the age-old Seki way, by commissioning a core group of local blacksmiths to forge them. These talented artisans undergo arduous apprenticeships to master their craft; while some 300 of them worked in Seki during the heyday of sword forging in the 1500s, only eighteen remain today. The blacksmiths provide
Sanshu with finished blades; the company's own craftsmen then fit custom handles and hand-hone a final edge. Only then are Sanshu knives ready for duty in the kitchen.
Sanshu knives are produced from the highest quality Japanese and imported steels. They're durable, incredibly sharp and retain their edge longer than other kitchen knives. They're a joy to cut with and will last for years and years. Prized by top professional chefs across Japan, Sanshu knives are now being introduced to the United States for the first time.
Original brand that inherited traditional methods "Seki Yoshihide"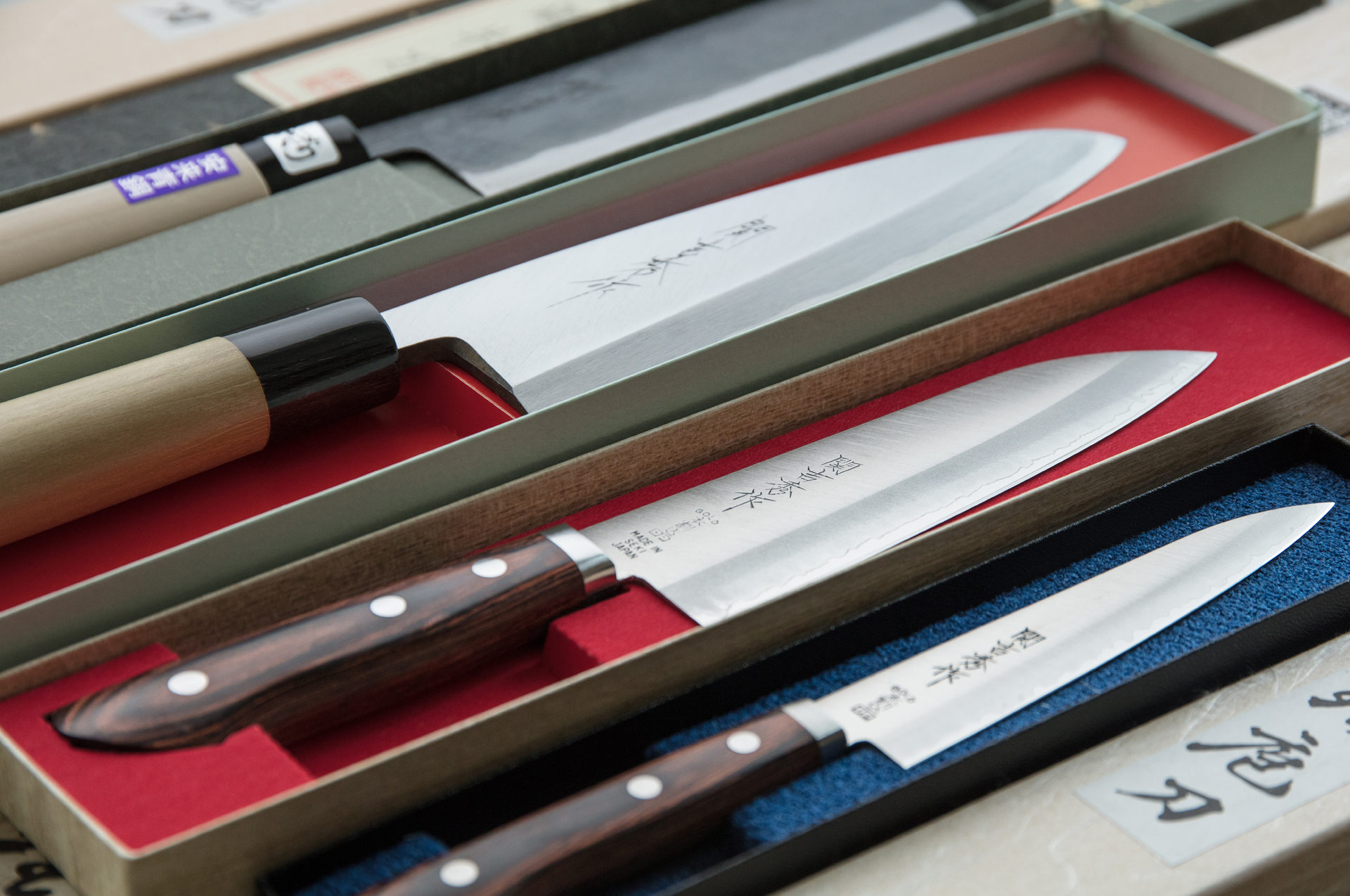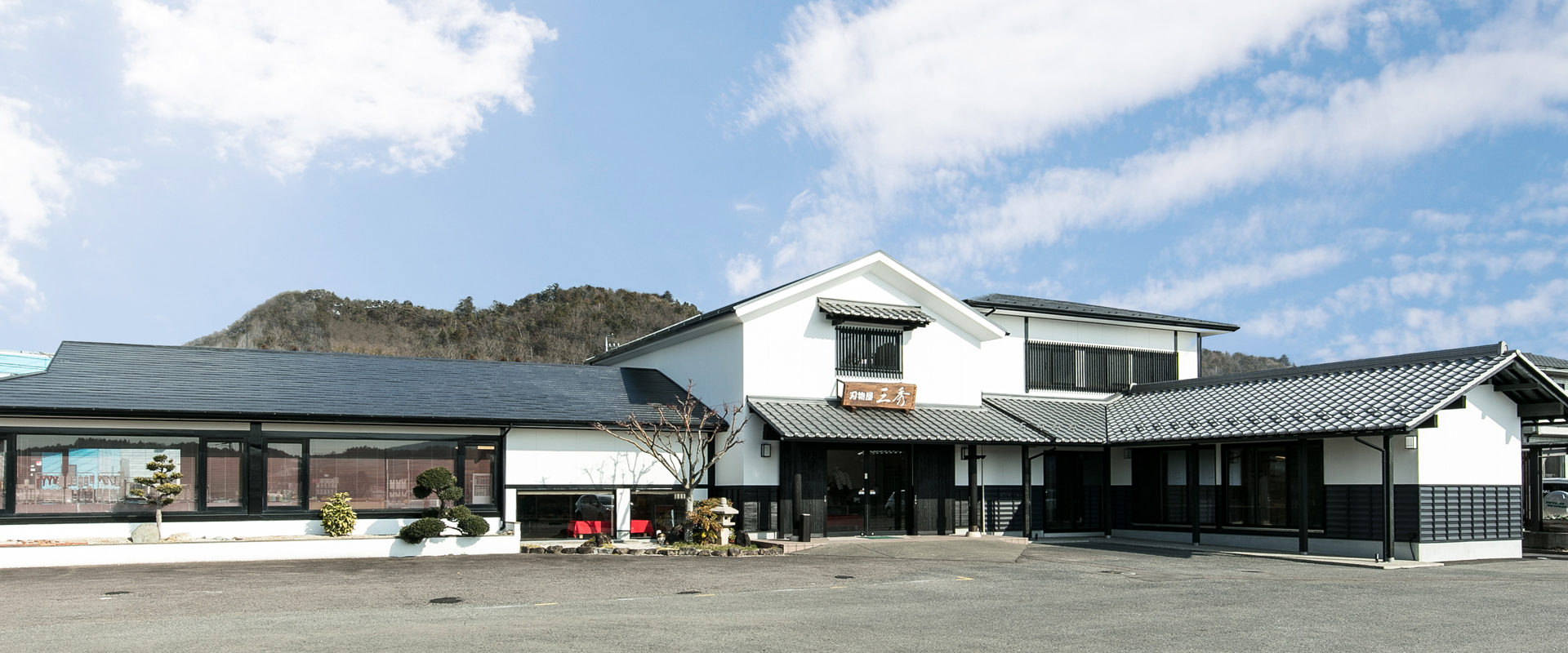 刃物屋三秀-hamonoya sansyu
Established:1938
Business details: Wholesale and sales of cutlery・SekiHamono Museum Management
Representative:Kazuhiro Yoshida(3rd generation)
In cutler "SANSYU", we sell kitchen knife, scissors and nail clippers made in Seki at a direct sales price. In addition, the original brand product "関吉秀作(SEKI YOSHIHIDE SAKU)" is a product sticking to materials, forging, sharpness.
---
Kitchenknife by SEKI YOSHIHIDE SAKU

YANAGIBA
A long thin single-edged blade used for slicing and preparing delicate cuts of sashimi.

DEBA
A broad and heavy knife used in the dismantling of fish and poultry.

USUBA
A thin single-edged blade used in the preparation of delicate garnishes and vegetables.

GYU-TOU
A slightly lighter and thinner version of a western chef's knife.

SUJIHIKI
Used for slicing cuts of roast beef and other meats.

NAKIRI
A double-edged blade used for everyday preparation of vegetables.

SANTOKU
A double-edged used for preparation of vegetables, meat and small fish.

PETTY
A short knife used for garnishes, peeling fruit and vegetables and other delicate work.
---
Made in SEKI

Nail clippers
As well as general nail clippers, various types of nail clippers are available, such as nail clippers for feet and nipper type nail clippers.

Scissors
Office scissors, high-class sewing scissors and pruning shears. We also offer a wide variety of scissors, from kitchen scissors to scissor cutters for cigars.

Amenity
Craftsmanship is also used for eyebrow scissors, beard scissors, tweezers. We also deal with rare "Nihon Kamisori".

Sword type paper knife
It is a paper knife with a Japanese sword motif. From design to sharpness, it is a commodity made with particular attention to detail.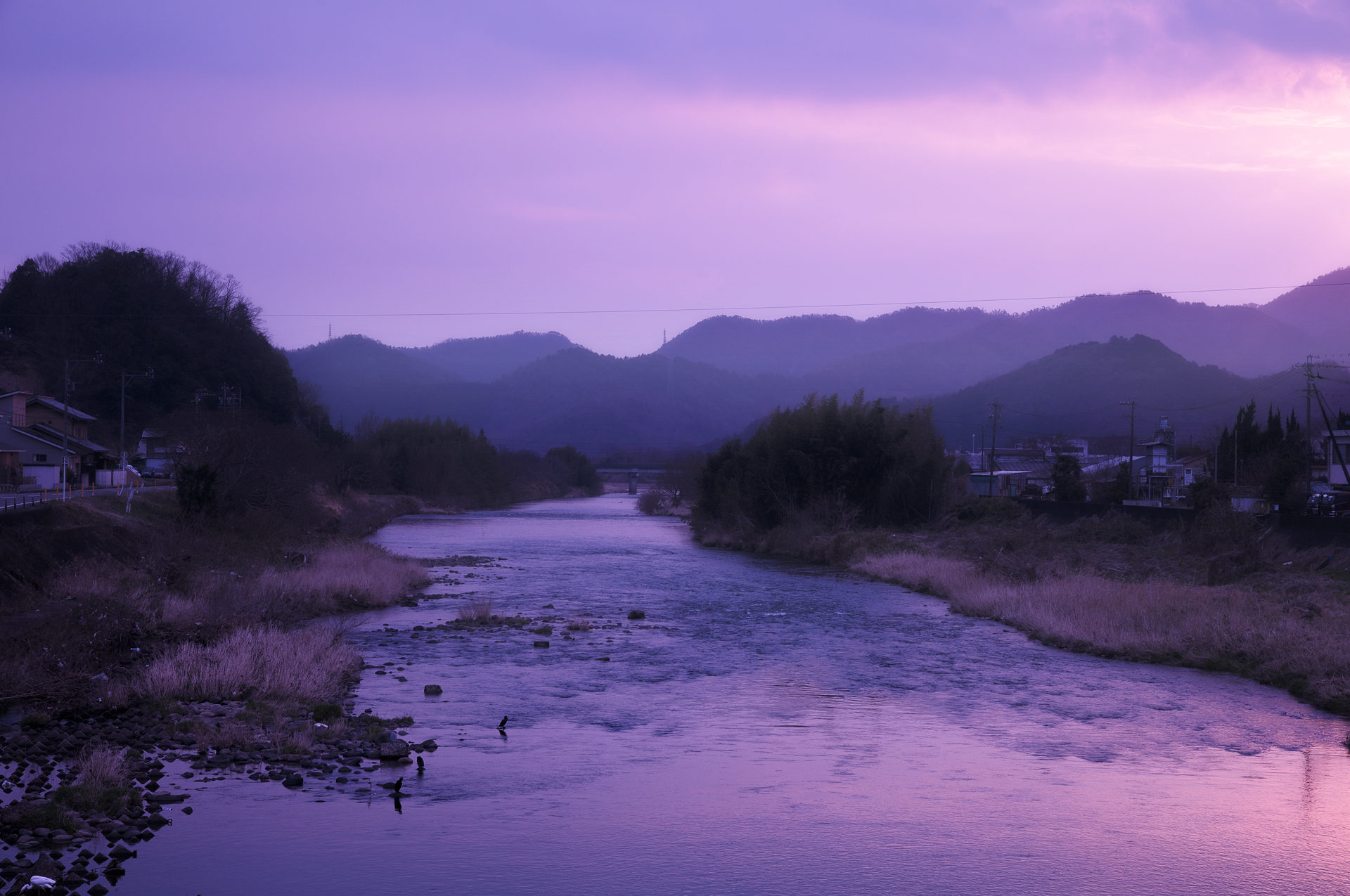 Seki-city of Japan is highly regarded as "the world's third largest cutlery producing area" along with Solingen in Germany and Sheffield in England. Its skill and quality supported by history and tradition are appreciated not only in Japan but also overseas. Seki-city, which has grown to become a world brand, has three important conditions for producing of cutlery. The first one is an abundant water source of the Nagara river. The second one is the coal for quenching. And the third is the red clay painted when making a blade. Even today as the industry has been modernized, the rich natural environment of water, mountains and soil supports the cutting tool industry.