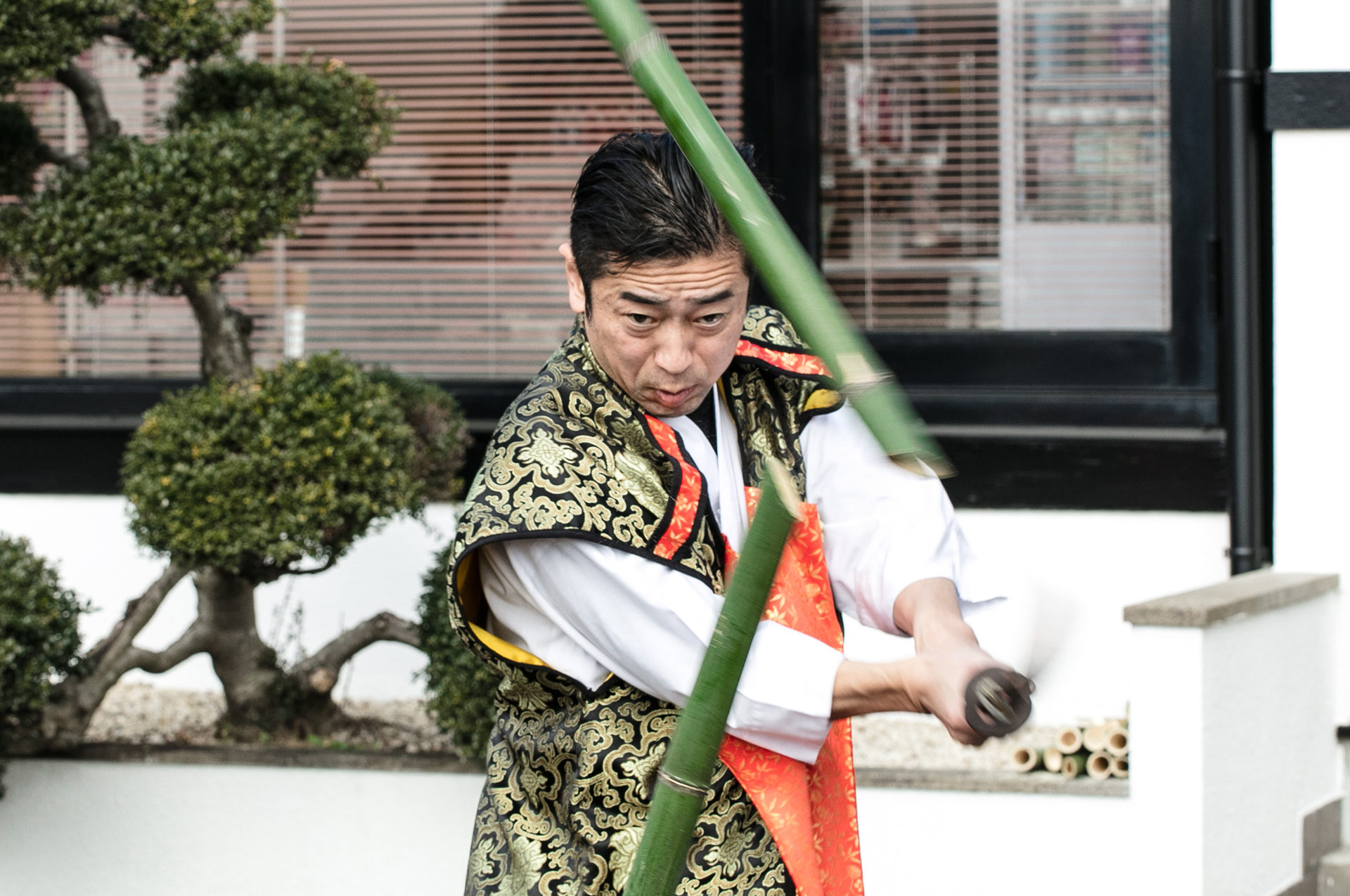 Visitors can witness the sharpness of Seki swords, which were used by warlords during the Sengoku period (also known as the Warring States period), in a demonstration of Iaigiri (Japanese sword cutting technique). The moment the performer pulls the sword out of its sheath, the bamboo is split in half! The swordsmanship and sharpness of the blade provide an overwhelming experience.
*Inquiry required.
*Will be cancelled if it rains.
*Reservations required at least one month in advance (minimum of 15 persons).